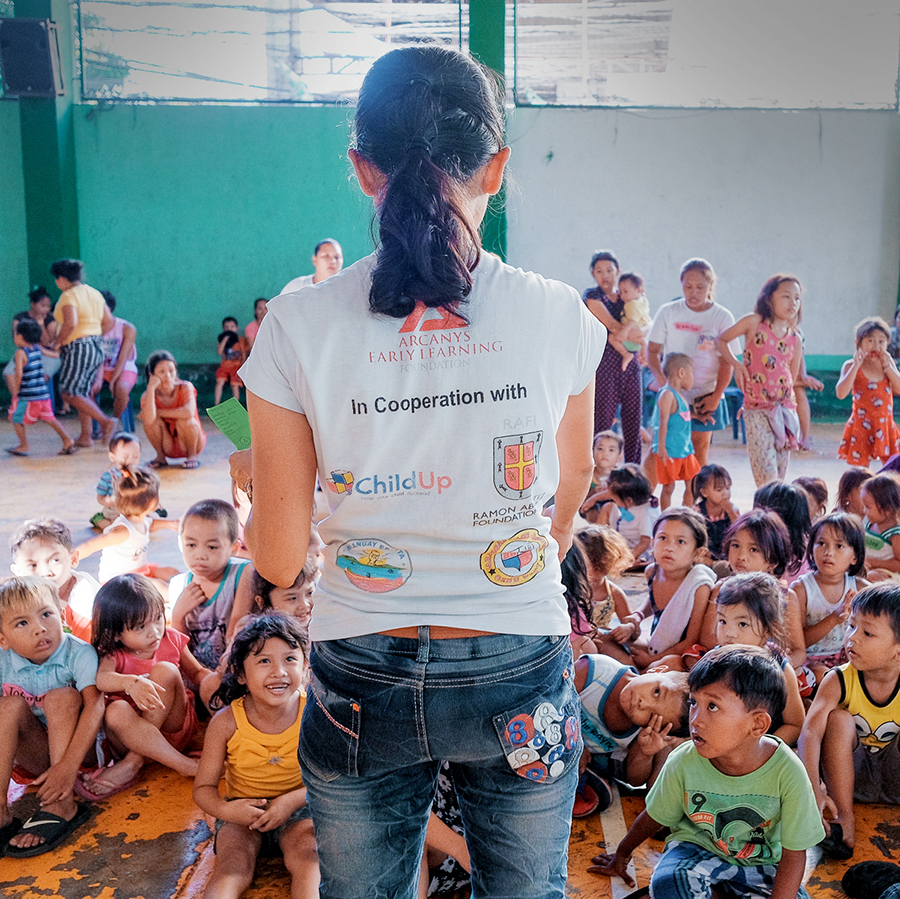 Our Mission
"When children start school, their mastery of math and language fundamentals is the most important factor in predicting later academic achievement." —Prof. Greg J. Duncan, 2007
Following the best practices of parent coaching company ChildUp, the Arcanys Early Learning Foundation aims to instill basic math and logic skills to preschool children, with the active support of parents, in Cebu City's underprivileged areas. Recognizing early education as a key to success, the teachers efficiently impart practical teaching methods to parents and children, which ultimately grants the children a brighter future in academics, as well as in their personal and professional lives.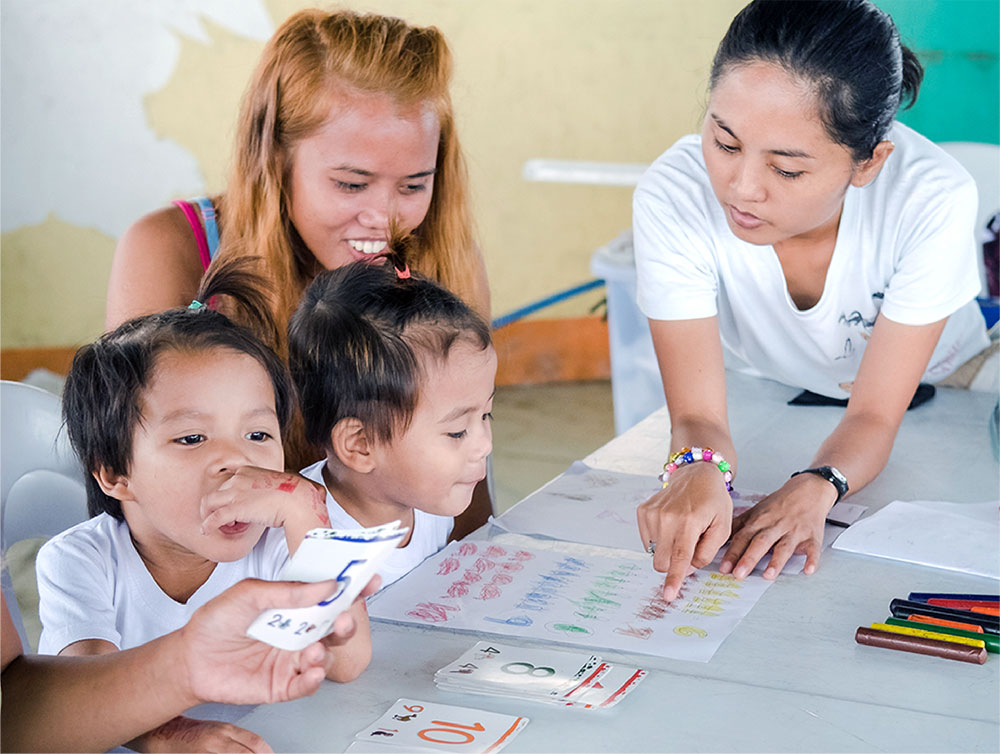 Meet the team
The Arcanys Early Learning Foundation is a team of academics, experienced educators, and early learning advocates who are 100% dedicated to the project and especially, the cause. All of them work eagerly and faithfully with the communities involved to reach the foundation's goals.
Founded by Alan Debonneville in 2012, the foundation currently has 5 board members, namely Alan Debonneville, John Debonneville, Frederic Joye, Michel Kurzen and Gabriel Pretre.
Working full time in barangays Pasil, Ermita and Suba in Cebu City, Philippines, the foundation now has 30 permanent licensed teachers.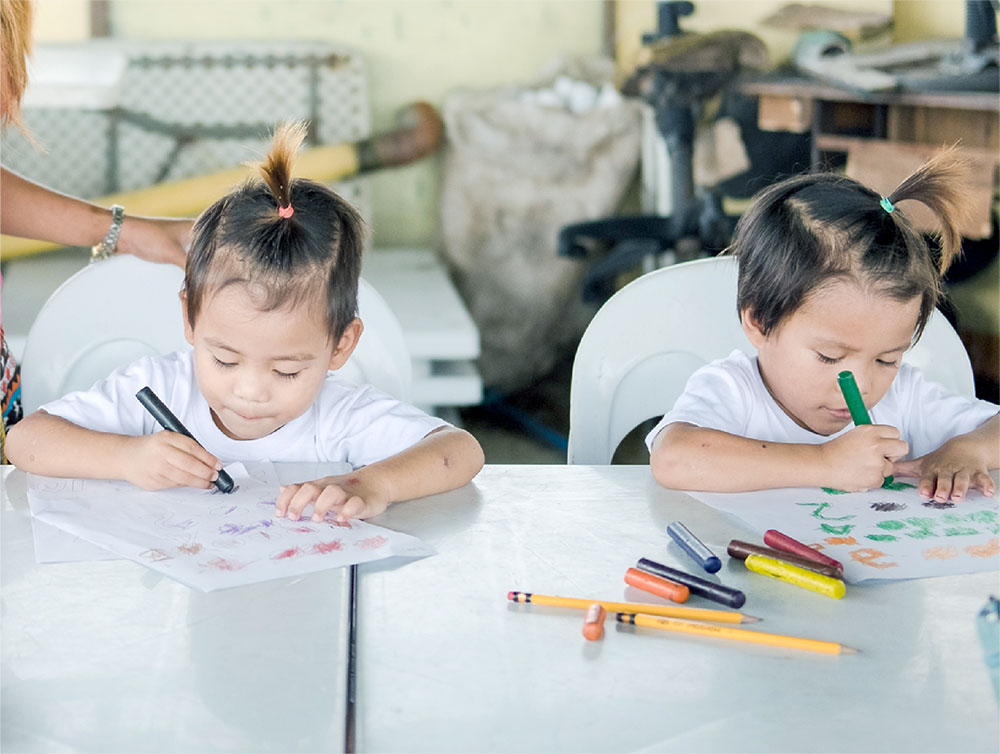 Low administrative costs
Over 85% of the Arcanys Foundation's total costs is fully utilized for parent-child coaching activities. This covers the teachers' salaries, essential educational resources such as the ChildUp Early Learning Game cards, as well as for special events like Math Olympics and snacks for the children to enjoy during the sessions. Only 12% of our budget is dedicated to funding research, monitoring, and assessments of the programs. In the end, administrative overhead accounts for less than 3% of the Arcanys Foundation expenses.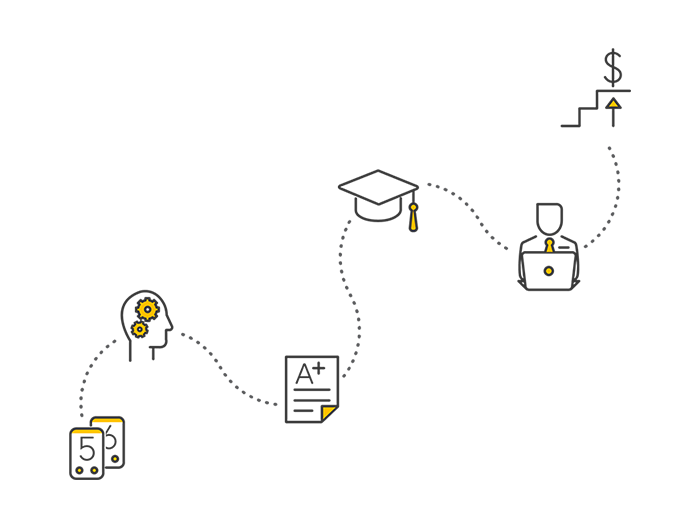 High Economic Impact
According to a large scale study conducted in 2016, which involved 579 children, preschoolers that received active support from their parents at home showed significant improvements. The children in the math coaching group showed almost twice as much improvement in number sense skills as the ones in the control group. Thus, by empowering parents to support children's home learning, preschoolers are able to significantly improve their basic math skills.
Coming from families whose members earn $1 daily average, children who participated in AELF's parent-child math learning program were given a better chance at actualizing their potential, pursuing further studies, and ultimately, getting high-paying jobs in the future.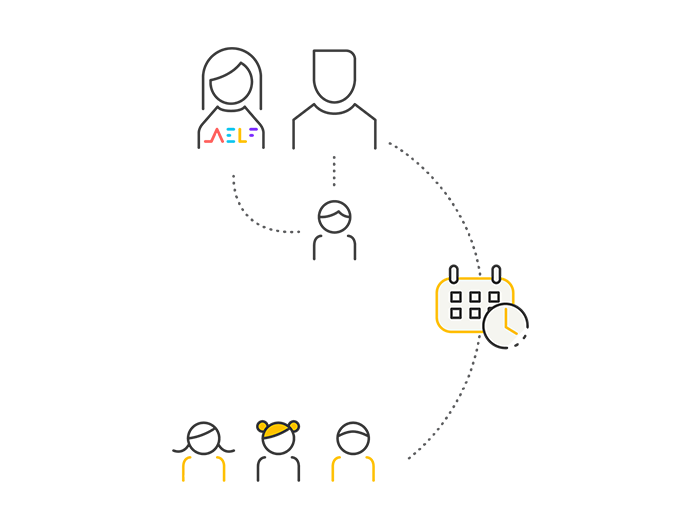 The multiplying factor
Parent-child math sessions do not stop with the children who directly participate in the program. About half of the parents continue the training with their other children, proving the exponential efficiency of the method.
Due to the benefits of playful early learning model in the recipient families' daily lives, we're hopeful that, in the long run, those children will also reuse the method with their siblings, relatives, and even their own future children.
How we got here
2012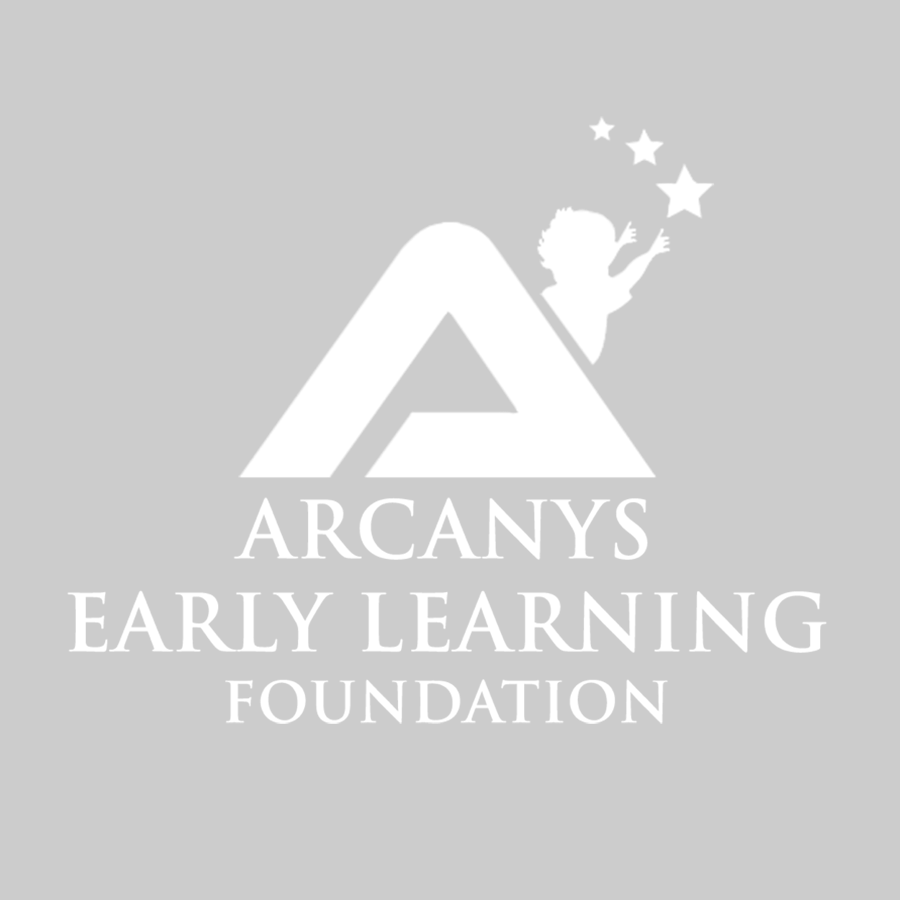 Arcanys Early Learning Foundation: The Beginning
• Serial entrepreneur Alan Debonneville is inspired by an initial research conducted by Dr. Sam Cheung and Dr. Catherine McBride-Chang on measuring Math literacy.

• Arcanys Early Learning Foundation is founded to promote home-based coaching and help parents be the first teachers of their preschool children.

• The Foundation designs and develops a unique early learning methodology with creative and friendly math games using ChildUp Game Cards, which parents can use to teach their children.

• The project kicks off with 1 project coordinator and 10 teachers serving 200 families in Barangay Ermita, Cebu City.
2013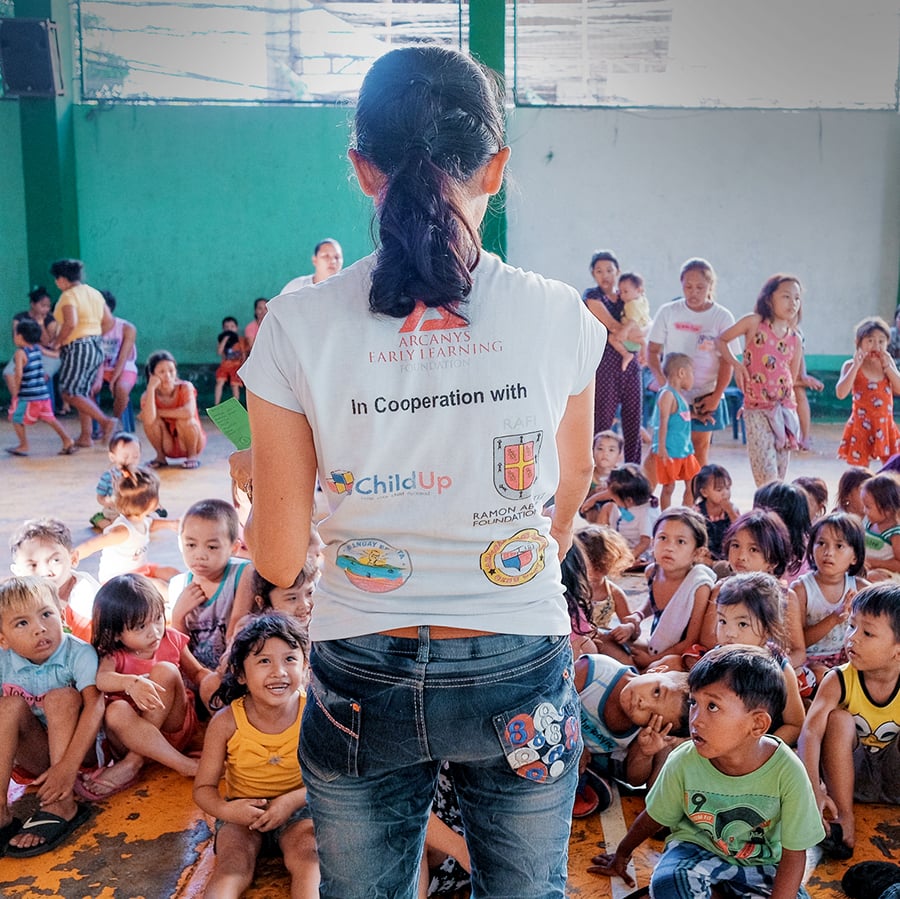 An Auspicious Year
• Arcanys Early Learning Foundation is registered at the Securities and Exchange Commission on the 18th of January.

• The foundation officially starts the District Transformation through Parent Coaching Program in Barangay Ermita.

• AELF begins to impart in LGUs, specifically the Liloan Day Care teachers, the importance of play as a teaching method.

• The foundation introduces the first Math Olympics, which is the culminating activity of the 3-month parent-coaching program. Children show their skills in Math while parents their learning in Coaching Guidelines, Child Development, and Behavioral Management.


2014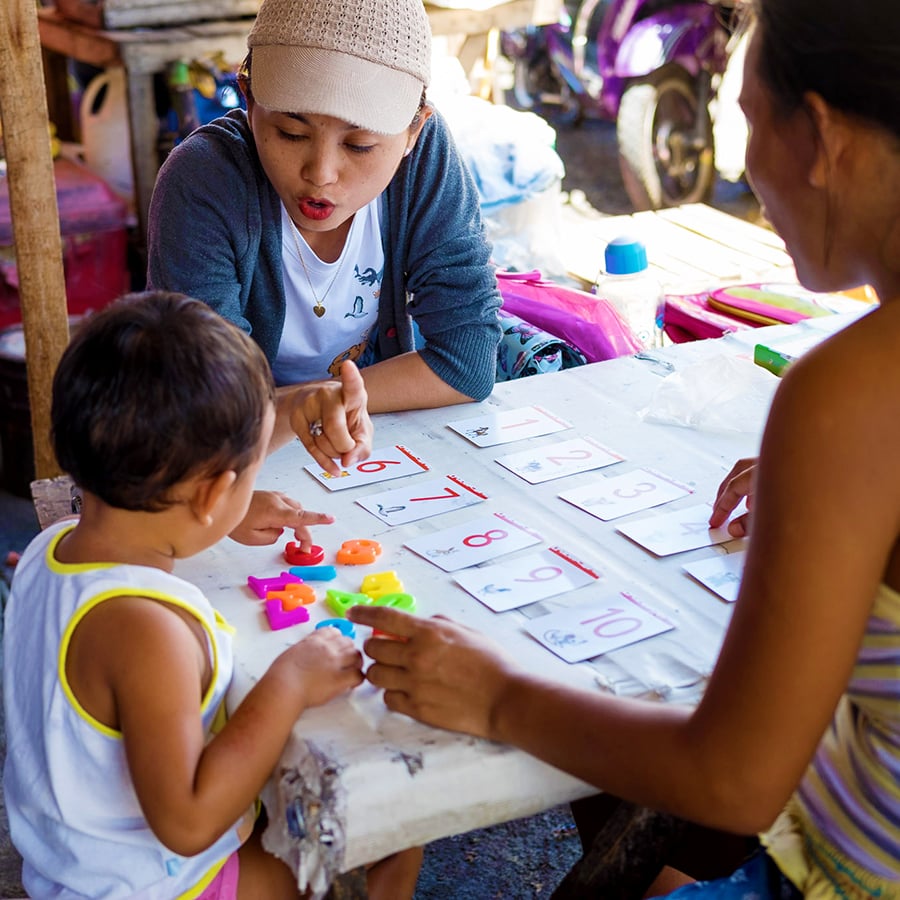 The Game Plan: Nurture, Strengthen, and Sustain
• AELF project coordinator and teachers continue to implement the Parent Coaching Program in Barangay Ermita, Cebu City.

• The foundation draws up and submits grant applications to raise more funds for the program. AELF approaches international and local NGOs, namely UBS Optimus and RAFI (Ramon Aboitiz Foundation Inc.).
2015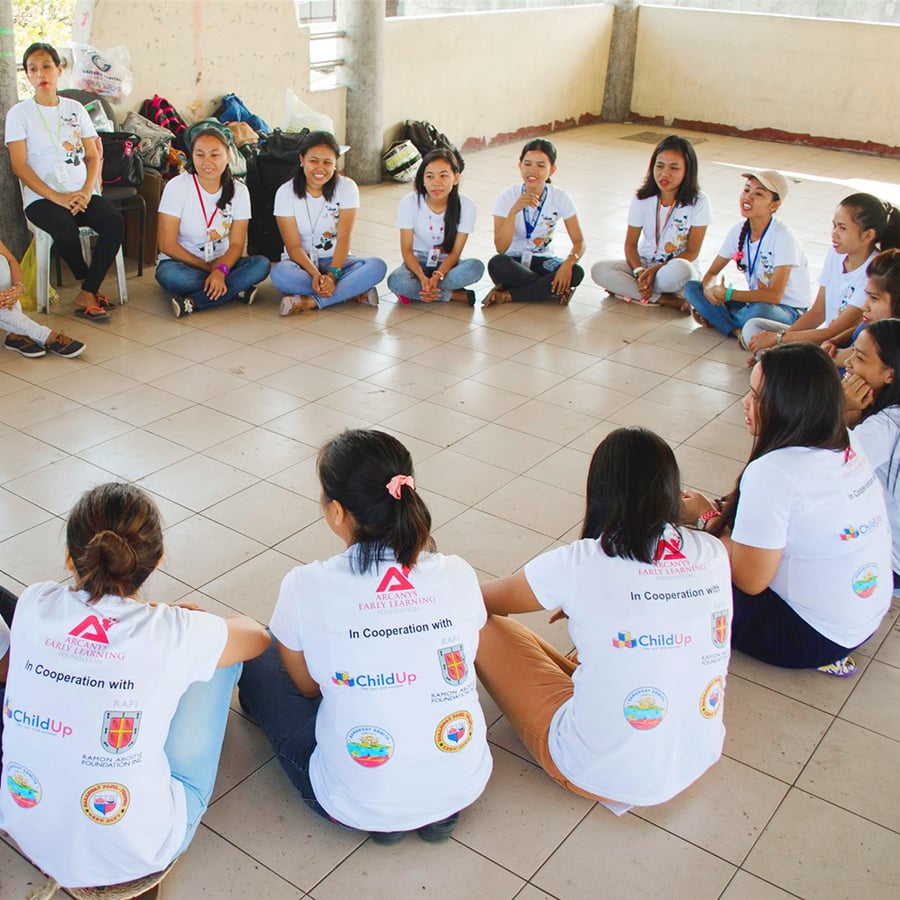 Making Great Strides
• The foundation receives its official registration and license to operate from the Department of Social Welfare and Development (DSWD) on the 15th of April.

• RAFI awards the foundation a 1-year grant that amounts to $30,000, while UBS Optimus awards the foundation a 3-year longitudinal study grant that amounts to $210,000.

• Ph.D. student Kay Dulay conducts a study that involves 56 teachers deployed in 4 neighboring barangays—namely Ermita, Pasil, Suba, and Sawang Calero.

• The foundation also hires 10 psychology graduates to conduct the pre-assessment of 689 families participating in the study.
2016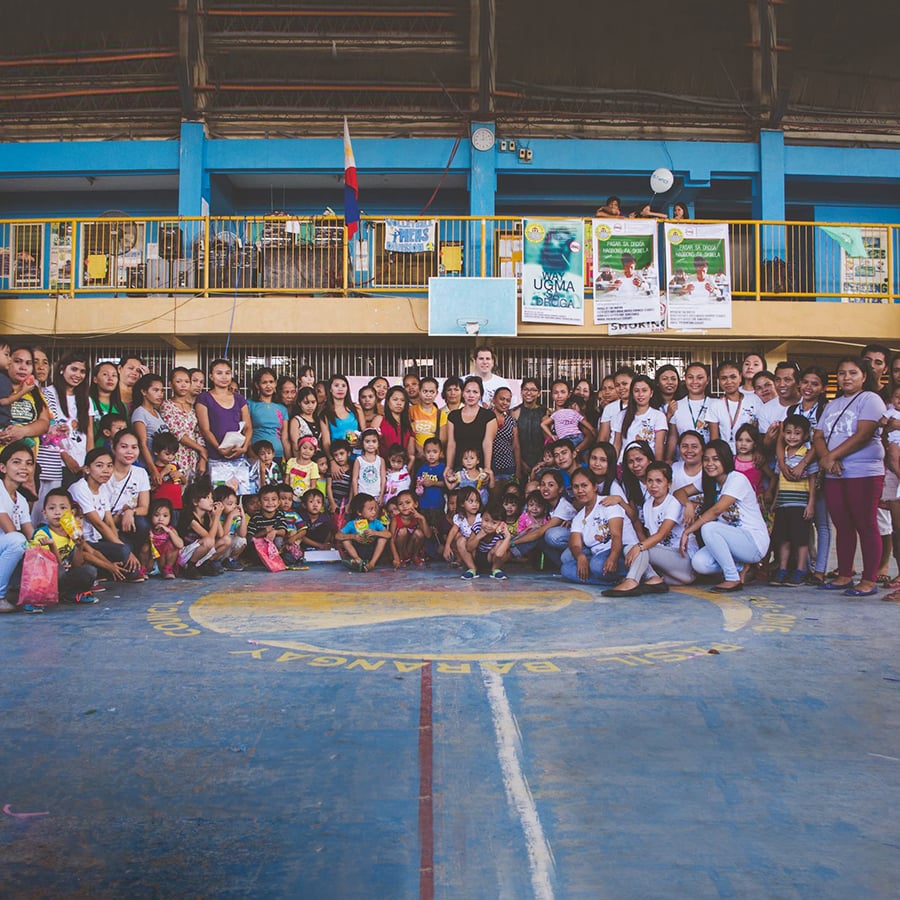 Outcomes and Transitions
• The project that is conducted in Barangay Pasil and supported by RAFI ends.

• RAFI auditors conduct a post-assessment of the project.

• The foundation concentrates its Parent Coaching Program only in 3 barangays, namely Pasil, Suba, and Ermita.
2017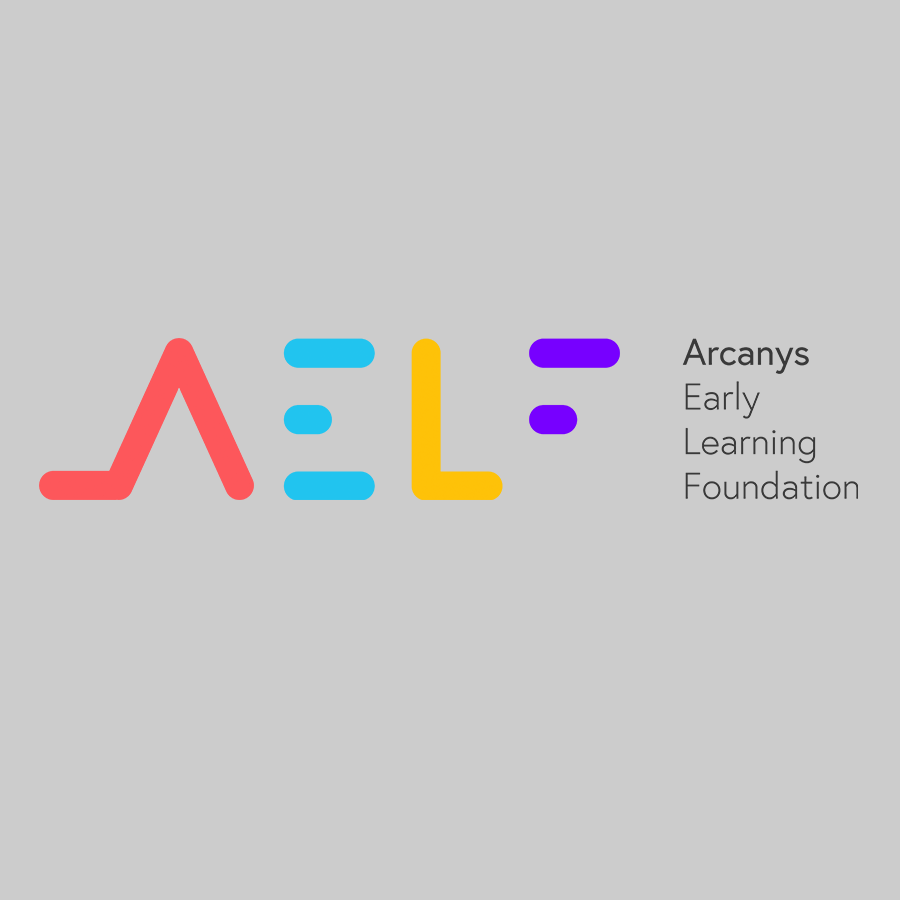 New Branding, New Horizons
• A fresh new AELF logo, consistent with Arcanys' new identity, revitalizes the foundation's look, emphasizing positivity and optimism for the children's bright future.

• The pilot group session, in which teachers handle 2 to 3 families in 1 location on the same schedule, kicks off.

• The UBS-funded project conducts an ongoing assessment to evaluate the progress of children in math and literacy and parents with their parenting skills.

• AELF conducts a comparative analysis in 3 private schools, regarding parent involvement in children's education and welfare with low- and high-income families.
2018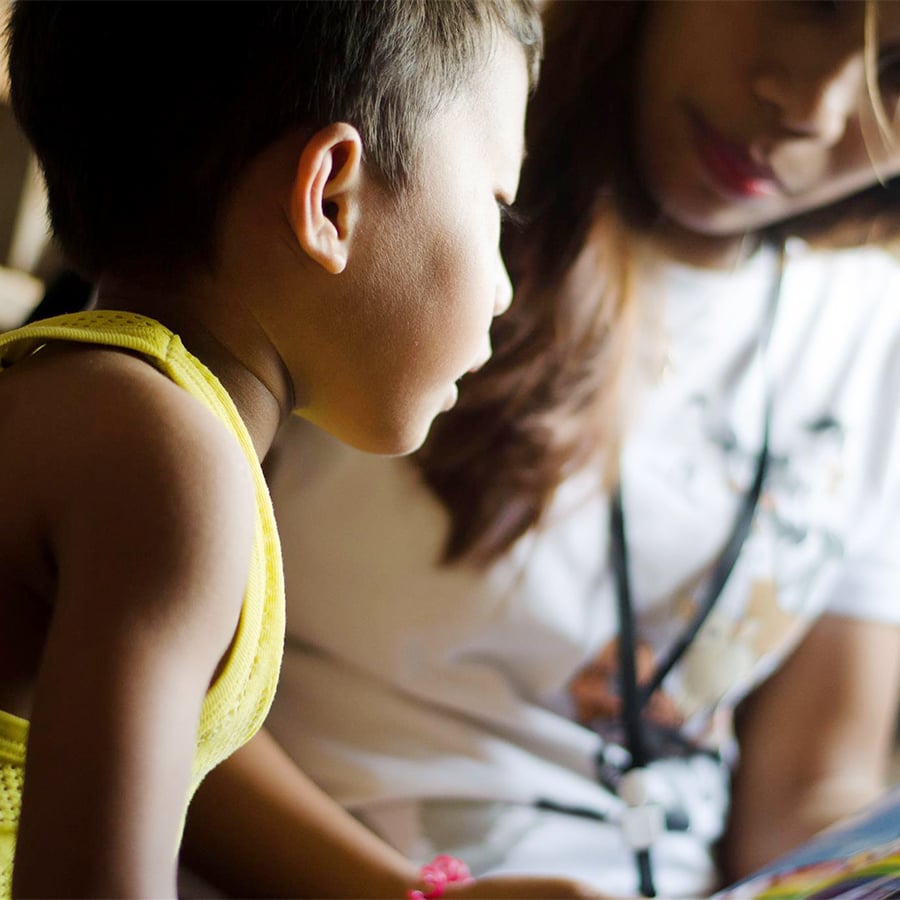 A Promising Leap Forward
• AELF implements a program expansion and sets its goals higher. This year, it aims to reach 3,000 new families and at the same time, cut the cost from $90 to $50 per 3-month training.

• The foundation's new program will have sessions that will comprise 2 children, 2 parents, and 1 teacher—to be able to support more beneficiaries while allowing for more game possibilities and interactions.
Families helped

120

Investors acquired

501

Teachers hired

70