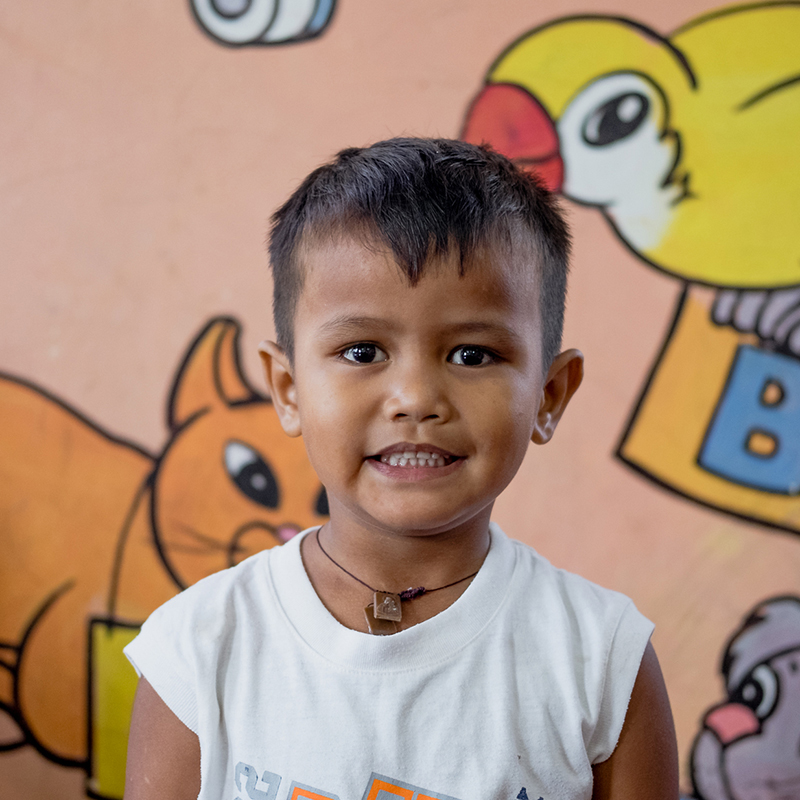 Steph Nikolai Dayuta - "Niko"
Five-year old Niko and his family live in Ermita, Cebu City, just a few meters from the Asian city's bustling Carbon market. He and his mom, Stephanie Cyndy Seraga, were part of the Batch 18 of Arcanys Early Learning Foundation's Math Coaching Program. He is now a preschooler at Young Homes Learning Center in Pasil.

As a participant in the program, Niko recalls the great time he had learning math with his mom and a foundation teacher. He proudly declares he enjoyed learning how to add and goes on to easily solve a couple of math problems. Very happy with her son's progress, Niko's mom also mentions with a shy smile, "Niko learned a lot from the program. And he received awards at his school. He got the Superstar Kid, Budding Mathematician, and Enthusiastic awards. He also finished the year with honors.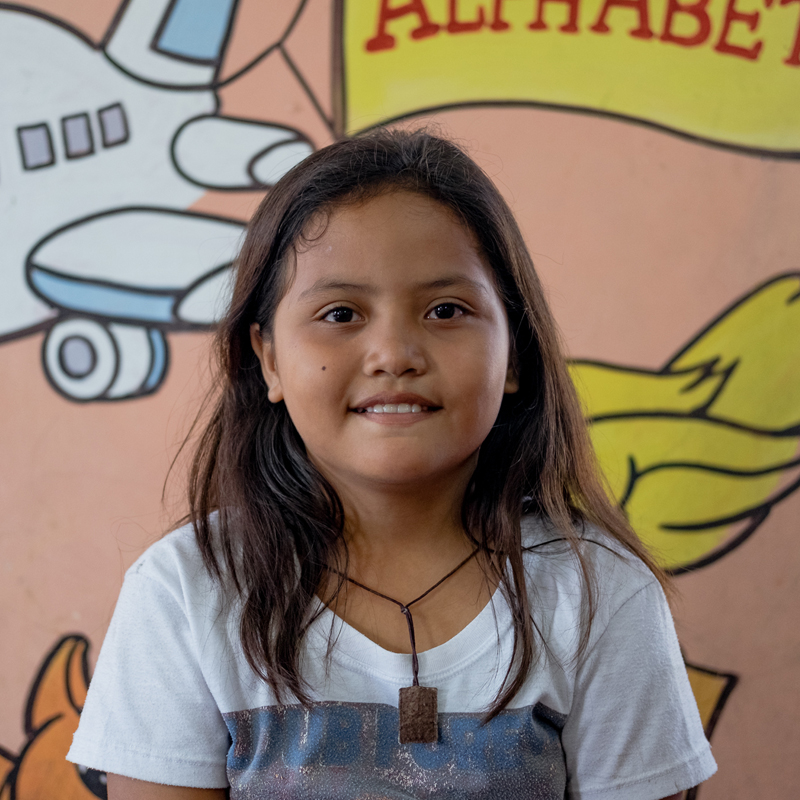 Zyra Sheen Armigero
Zyra Sheen Armigero and her mom, Amor Rolona, were among the participants in the first batch of Arcanys Early Learning Foundation's Math Coaching Program. A resident of Barangay Ermita, Zyra is now nine years old and attending a local grade school.

Asked about her time in the program, Zyra recalls that she enjoyed being in the program with Teacher Ann because it was fun and rewarding. She believes it helped her get over her timidity. Zyra says she's now confident enough to talk with her classmates and teachers as well as take part in school activities.

She also adds that Math is her favorite subject in school and proudly declares she learned how to add when she was only four years old. Amor says, "The program greatly helped her studies. She got over her shyness, and she was able to get high grades. Her average is 89, and she also got an award in class."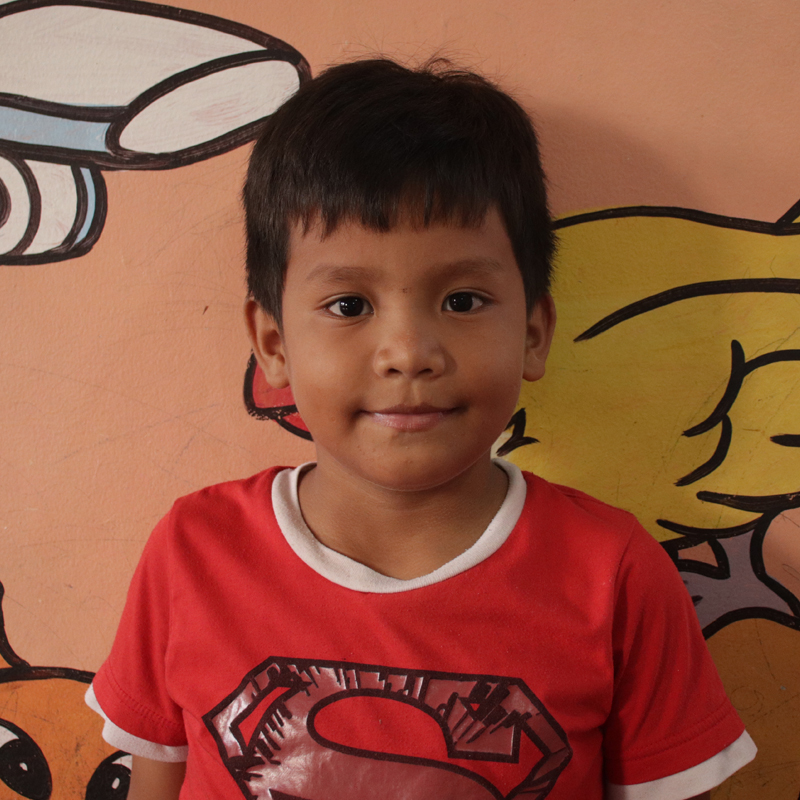 Paul Jake Villalon
A bright-eyed boy with a slightly nervous smile, Paul Jake Villalon is a 7-year old third grader who lives with family in Barangay Ermita, Cebu City. He and his father, Jackie Villalon, were participants in the first batch of Arcanys Early Learning Foundation's Math Coaching Program. When asked about what he wants to be when he grows up, Paul Jake says he wants to be a teacher.

Paul Jake's father, Jackie, feels very grateful that he and his son were able to participate in the program's pioneering batch. Due to the program, he believes his son learned a lot, and he also realized how essential his role is in his children's learning development. Today, he's the one who helps his children when they're doing their assignments. Jackie adds, "I get to bond with my kids when I help them out with their assignments."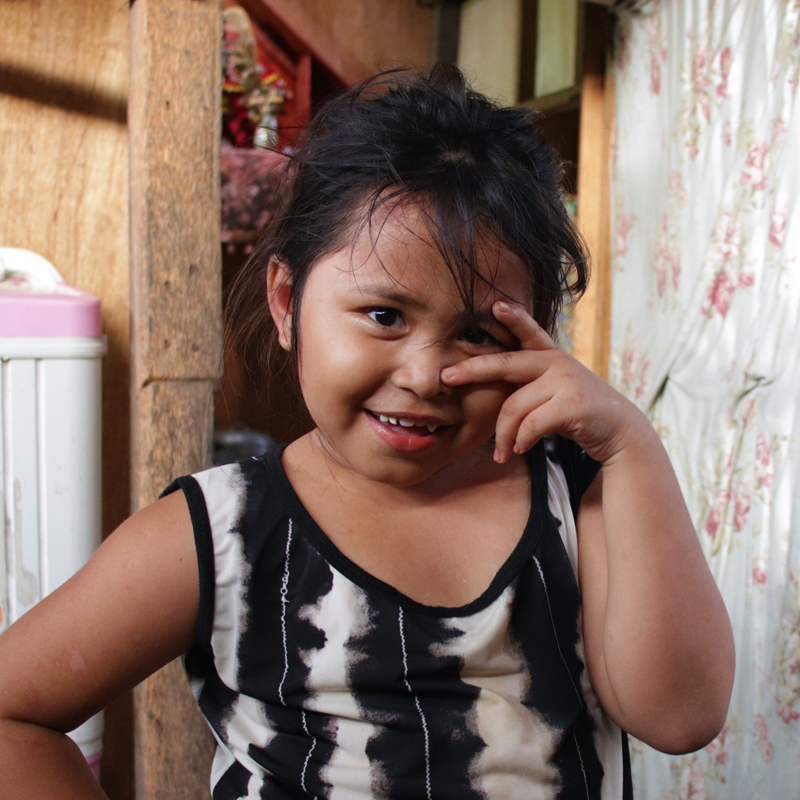 Cyril Mae
Six-year old Cyril Mae is a shy but playful little girl from one of the low-income neighborhoods in Suba, Cebu City. Along with his father Philip, Cyril was among the participants in the first batch of Arcanys Early Learning Foundation's Math Coaching Program in Barangay Suba. She is now attending one of the local schools in the city. Her teachers mention that she is quite a quick learner and is able to answer questions in class. As a matter of fact, she has received awards and has even finished the previous school year with honors.

Philip, Cyril's father fondly recalls that his young daughter enjoyed learning how to count with the game cards and would often already know the answer before she hears the questions. He also states that Cyril not only learned how to count, but also the names of various animals at a very young age.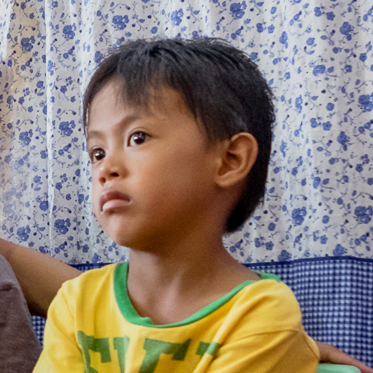 KC Miguel Palermo
One of four children, KC Miguel Palermo is a shy preschooler and a resident of Barangay Ermita in Cebu City. With his mom Karen Timyar, Miguel was one of the participants in the AELF Math Coaching Program Batch 19. Recently finishing his K2 level, he's starting 1st grade this school year. Dreaming of becoming a policeman when he grows up, Miguel loves studying with his mom and siblings.

Knowing the importance of being her children's first teacher, Karen says that she uses the game cards to teach her other children. She adds, "My children and I have a much closer relationship now. And all my kids love learning math with the game cards. They also love school." About Miguel's school life, Karen shares, "His teachers tell me that he's very good in school. He's quiet, but he still participates in class."