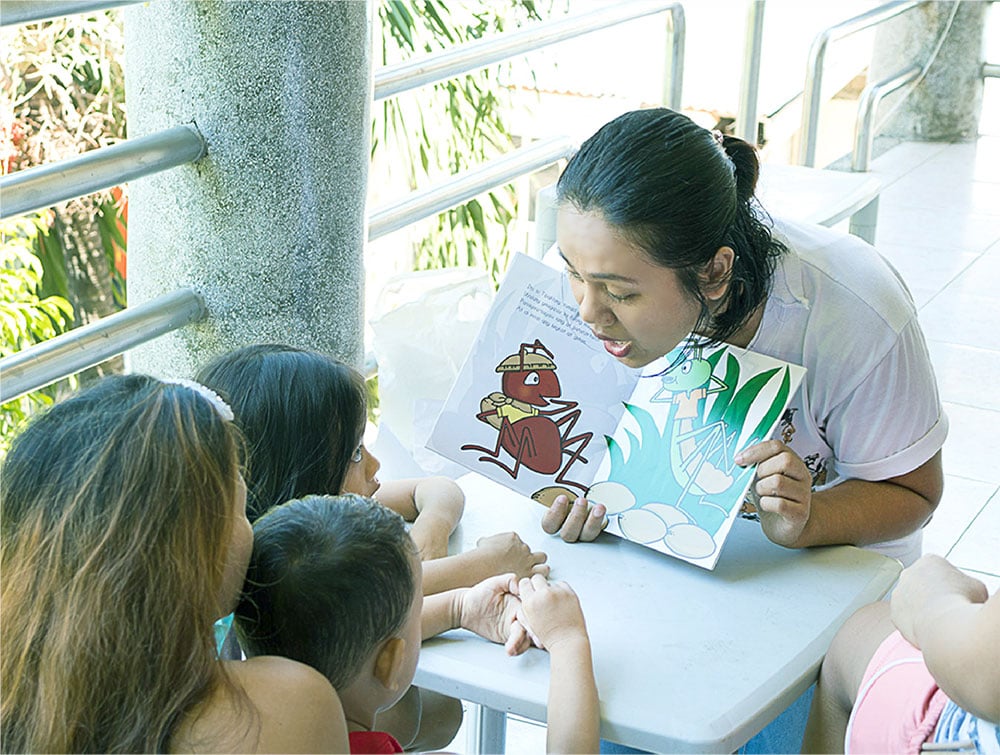 Nearly 600% improvement in number sense abilities
With the Arcanys Early Learning Foundation's math coaching program, parents received training on the Child Up method of using game cards to help children learn number concepts.

A study published in 2015 by Hong Kong Baptist University and the Chinese University of Hong Kong shows that children who participated in the program have improved their skills in identifying numbers, counting objects, counting, finding missing numbers, comparing quantities, and solving simple addition problems by nearly 600% over a 10-week period.
Read The First Study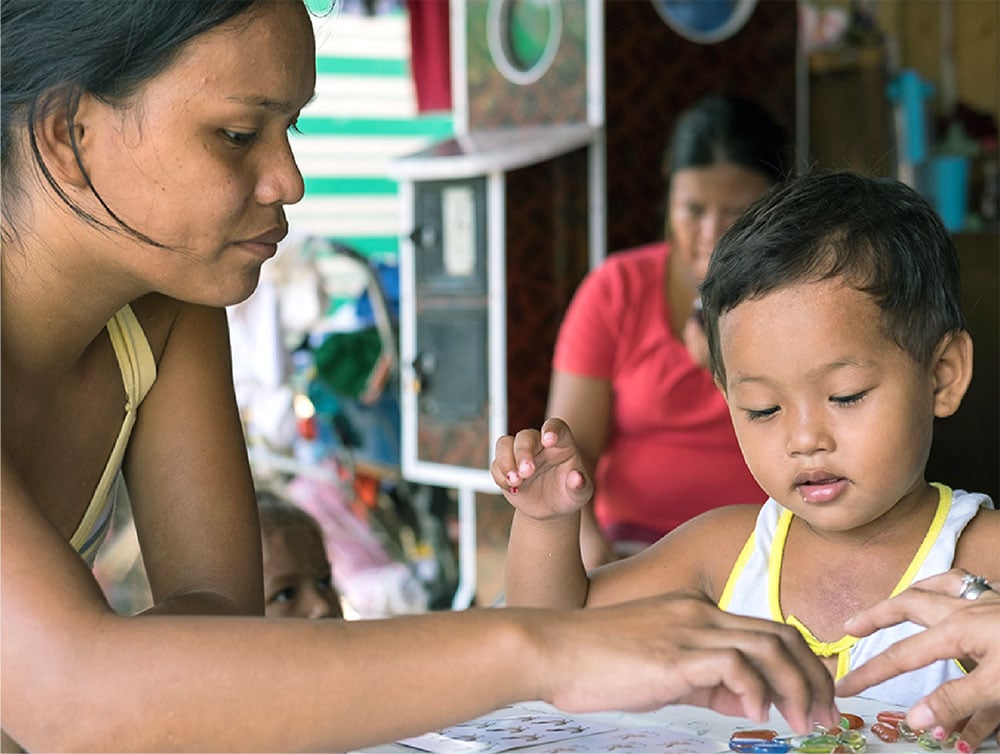 Coaching parents and creating home experiences
Research shows that math literacy experiences at home play an important role in children's number sense development. Thus, it is important and meaningful to equip parents, especially those from low-income families in the Philippines, with effective strategies of promoting children's intellectual development, including number sense development, at home.

Arcanys Early Learning Foundation program has proven its efficiency in promoting home numeracy environments to families with low socioeconomic status.
Read More
6 Core skills the children learn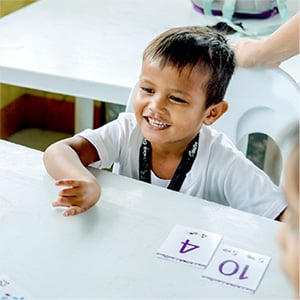 Rote Counting:
Enumerating numbers outloud one by one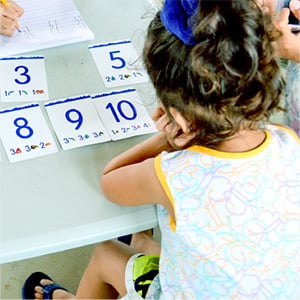 Number Recognition:
Recognizing written digits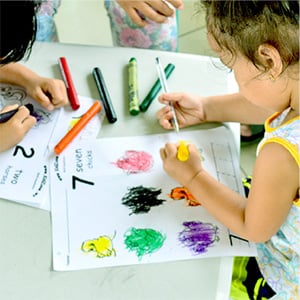 Object Identification:
Counting objects one by one to identify the total count
Numerical Magnitude Comparison:
Comparing two written digits and identifying which has more or less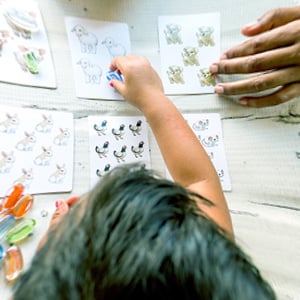 Missing Number:
Observing a series of digits and identifying a missing number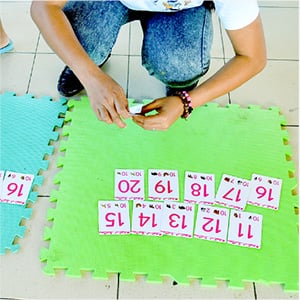 Simple Additions:
Being able to add small numbers together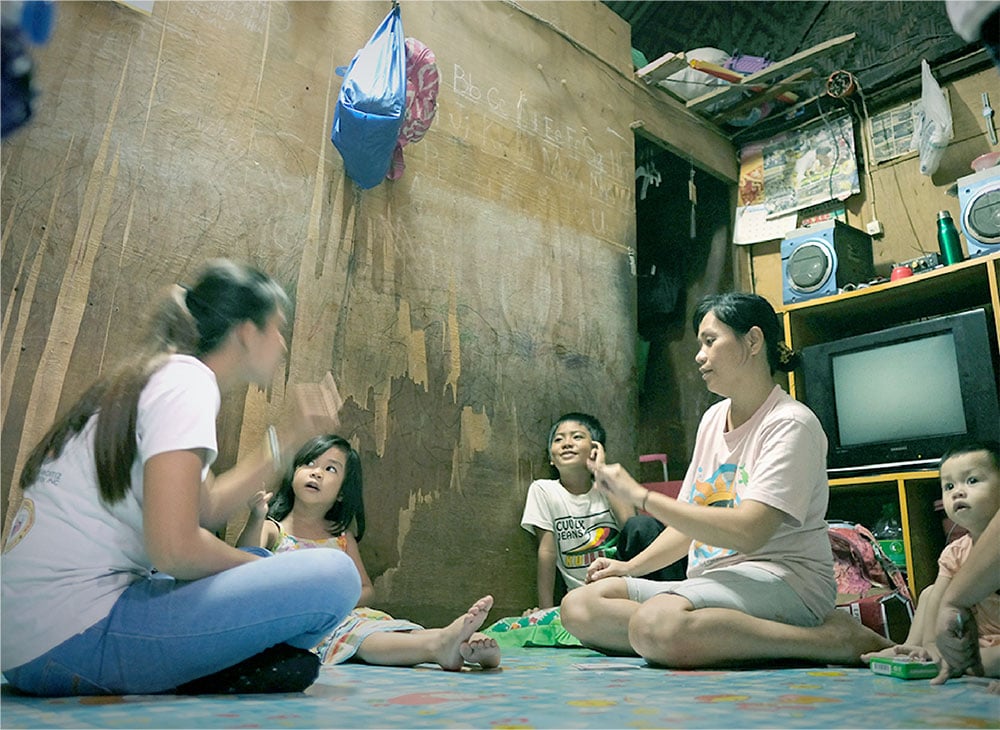 Pilot with 3-family sessions
AELF has designed a new framework that will increase the number of program beneficiaries and maximize charitable funds.

After successful trials in 2017 with the pioneering community in Ermita, Cebu City, our licensed teachers will continue conducting sessions to groups of two to three parent-child pairs.

This program structure not only allows the foundation to reach more families but also encourages interactions between parents and stimulates an enthusiasm for learning among the children.


Partnership with ICM
AELF works with other NGOs by sharing with them its methods for early math education.

Since 2015, International Care Ministries (ICM), a large non-profit organization helping underprivileged families in the Philippines, has adapted the parent coaching methodology of Arcanys Early Learning Foundation in their broad spectrum of programs. Currently, they are conducting multiple pilots involving up to 1,500 families. With considerable encouraging results, ICM is planning to scale the project to include thousands of families each year, starting in 2018.